Floods caused by powerful rains in Black Sea region have claimed 44 lives since Wednesday.
14.08.2021 – 16:25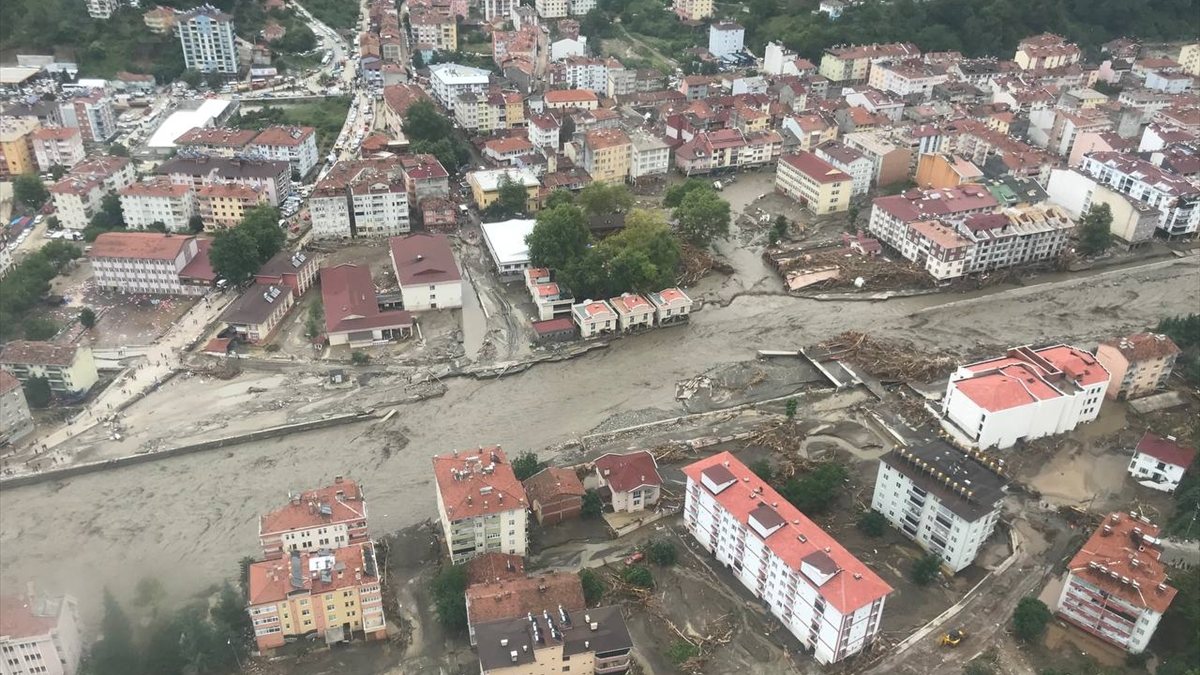 Turkey continued to receive messages of condolence from around the world on Saturday over deadly floods in the Black Sea region that killed 44 people.
An EU delegation to Turkey extended its condolences on Twitter, saying: "We are deeply concerned by the consecutive disasters that have hit Turkey for days."
"THESE FORMIDABLE DAYS WILL BE OVER SOON"
Saying that they "deeply feel the sorrow caused by the latest flood," the delegation expressed hope that "these formidable days will be over very soon."
Qatar's embassy wished a speedy recovery to those injured in the floods, offering its condolences to the country's government and people.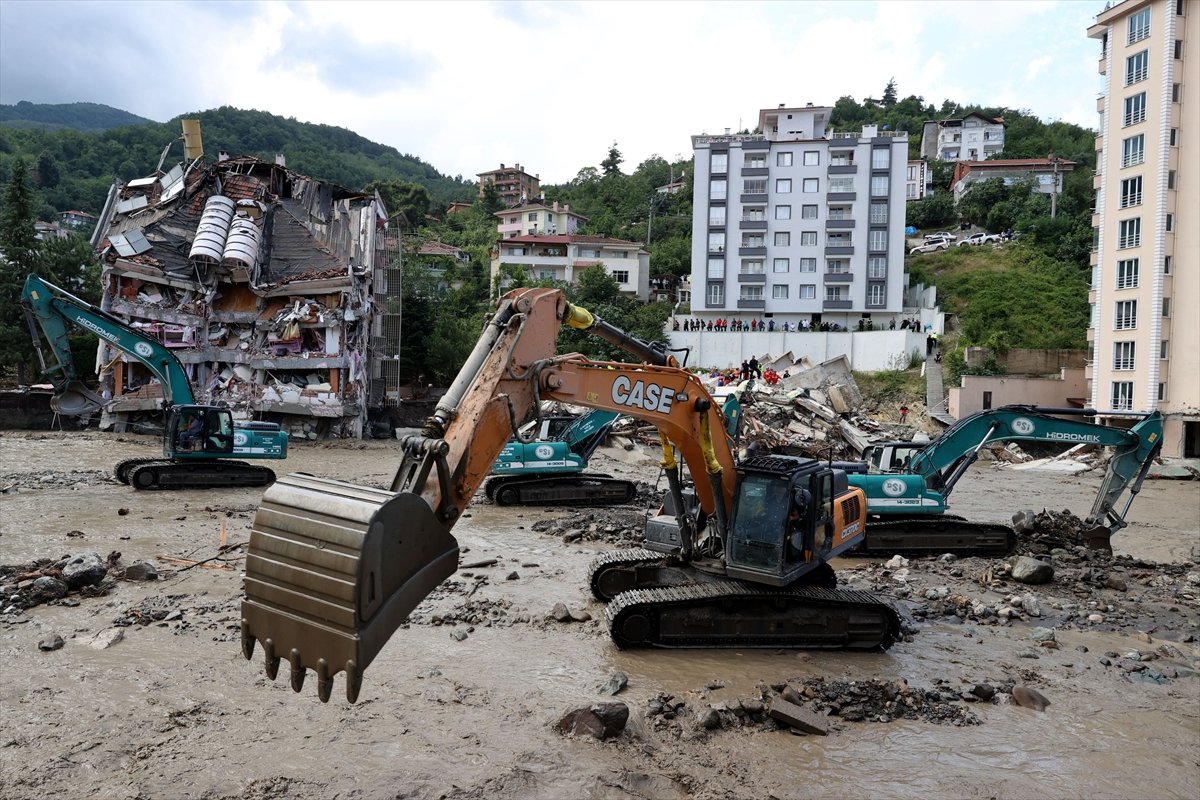 "WE WISH SPEEDY RECOVERY TO THE VICTIMS"
From Ukraine, President Volodymyr Zelensky extended condolences to his Turkish counterpart Recep Tayyip Erdoğan and tweeted: "We share the pain of families whose loved ones were taken by the natural disaster and wish a speedy recovery to the victims."
Also conveying its condolences, the Iranian Embassy in Turkey tweeted on Friday that it shares "the pain of the friendly and brotherly country, the Republic of Turkey, and its people."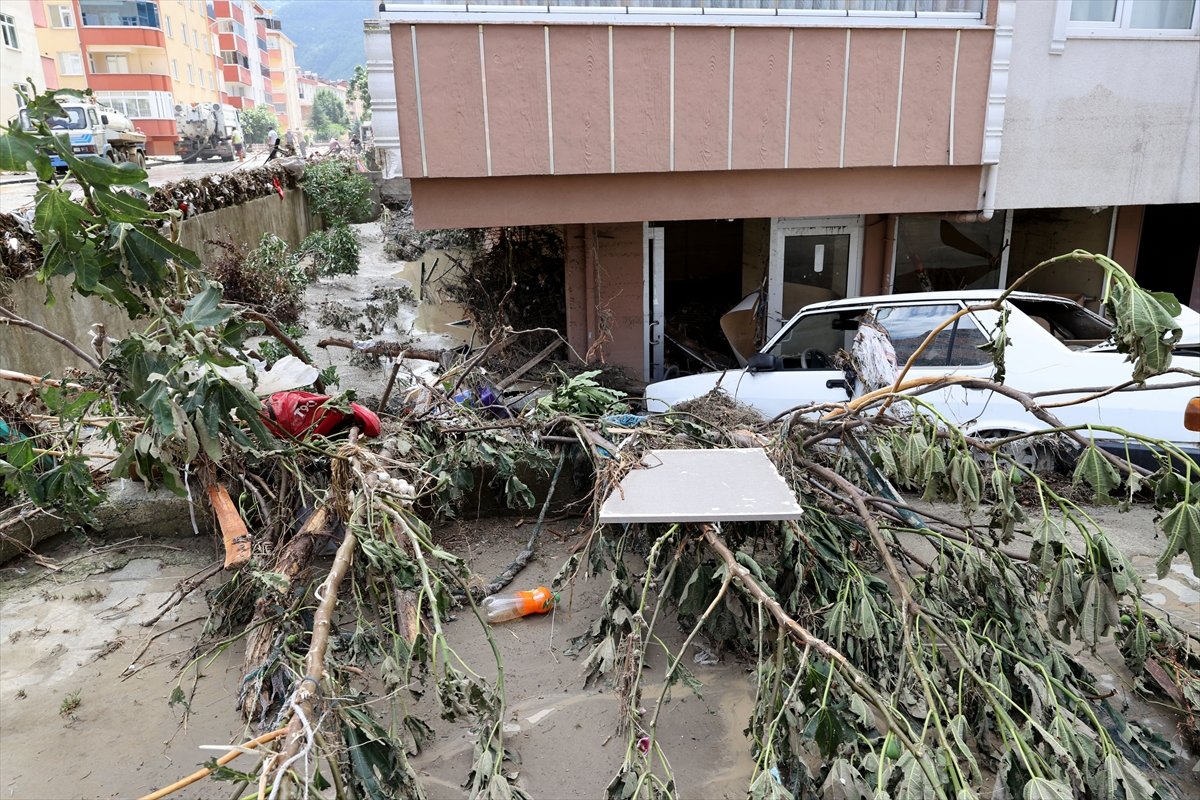 MESSAGES FROM IRELAND AND PAKISTAN
"We wish to express our deepest sympathies to those who have lost loved ones to the floods in the Black Sea region," the Embassy of Ireland in Turkey tweeted on Friday.
In another tweet, the Pakistani Embassy voiced solidarity with Ankara and conveyed "deep condolences to the brotherly people of Turkey over the loss of precious lives and material damage as a result of flash floods."
Floods caused by powerful rains that started Wednesday have killed 44 people in Turkey's Black Sea region.​​​​​​​